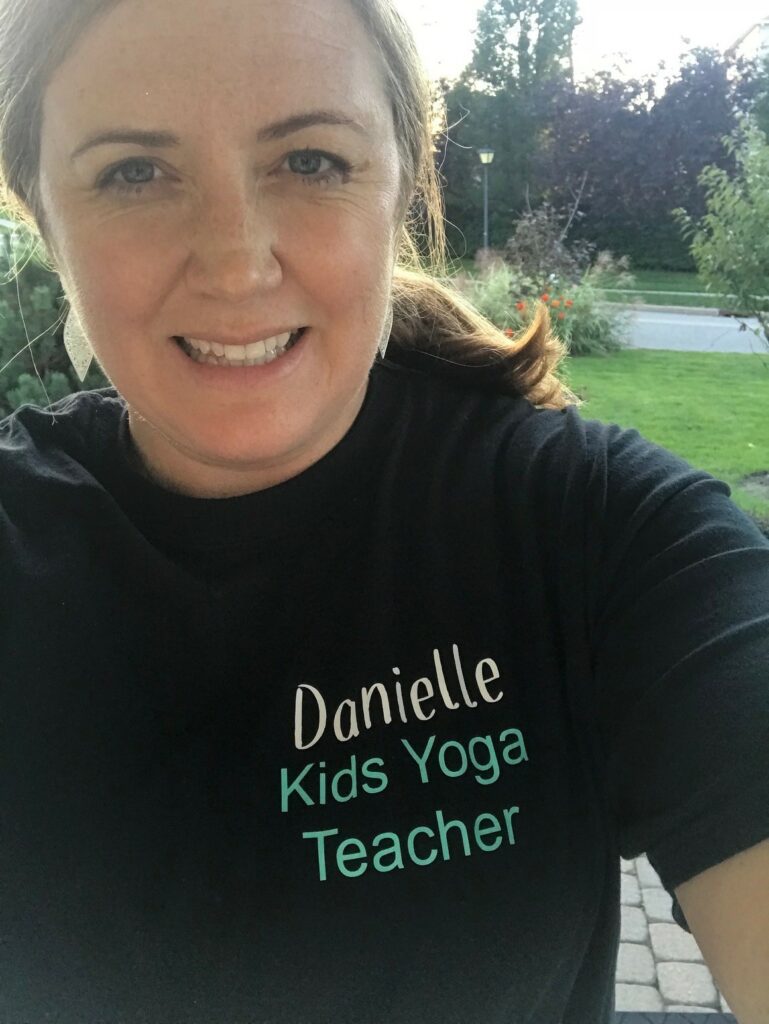 Hi, I'm Danielle, wife, mom, friend and certified children & adult yoga teacher in the beautiful Hudson Valley. I have a masters degree in Social Work and work full-time for the American Cancer Society.

Through my own yoga practice and training I've developed a deeper understanding of the connection between the mind and body. Yoga has led me on a continuous journey of movement, kindness and love for all. I want to encourage ALL my students to recognize their individual successes (no matter how big or small) and abilities while guiding them as they embark on their own yoga journey.
Yoga allows me to celebrate what my body is capable of and let my mind go inward as I take the time to quiet the world around me. I believe it is a good practice to let go of expectations and instead do what feels right in your body today. I hope to inspire my students to do the same.
I am passionate about sharing the joys of yoga with children and adults and hope you will be able to join me for a class. Namaste